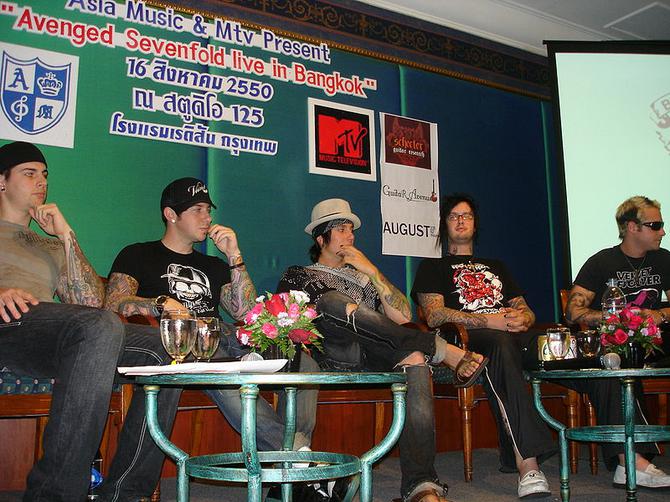 Avenged Sevenfold in Bangkok.  Huh huh.  He said Bangkok.  PHOTO CREDIT:  By Sry85 (Own work) [GFDL (http://www.gnu.org/copyleft/fdl.html) or CC-BY-3.0 (http://creativecommons.org/licenses/by/3.0)], via Wikimedia Commons 

You remember a couple of days ago when we reported that Machine Head's Robb Flynn playfully suggested that Avenged Sevenfold's "Hail to the King" album cops mad riffs from Metallica and Guns N Roses ?
One of the fellas from A7X responded.
He was pretty chill about it, no?
*In addition to "borrowing" bits from better writers than himself, "Scary" Terry Stevens is a radio host for Midwest Communications. You can Book Face with him here.