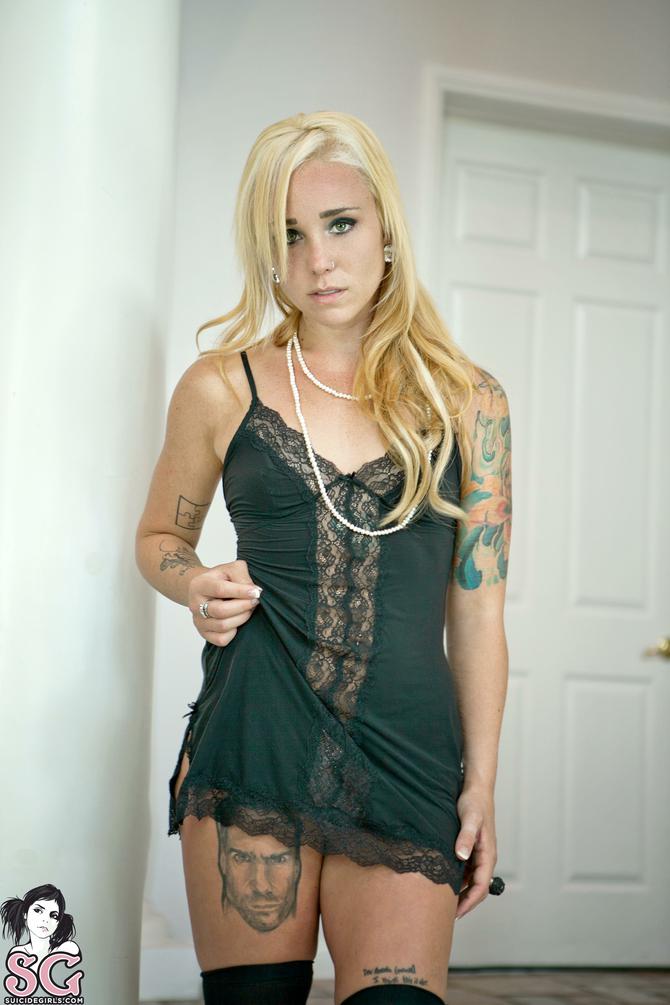 https://suicidegirls.com/girls/chrysis/
Vital Stats:
HEIGHT: 5'6"
BODY TYPE: AVERAGE
POLITICS: BLEEDING-HEART LIBERAL
DRUG USE: DRUG FREE
SEX: IF WE GET ALONG AND THERE'S A SPARK
KINK FACTOR: I'LL TRY ANYTHING ONCE, ESPECIALLY IF YOU BEG FOR IT.
WEED: NOPE
CIGARETTES: NOPE
STATUS: NOT TELLING
BOOZE: OCCASIONALLY
DIET: OMNIVORE
I SPEND MOST OF MY FREE TIME: EXPLORING F**KING AROUND AT THE GYM GUT LAUGHING LISTENING TO PODCASTS NAPPING IN SUN SPOTS REFLECTING THINKING ABOUT THE FUTURE WORKING WRITING
MUSIC: BRAND NEW DEFTONES DRAKE LANA DEL RAY MANCHESTER ORCHESTRA RIHANNA THE XX TOOL
TELEVISION: AC360 BOB'S BURGERS BREAKING BAD CNN COLBERT REPORT GREY'S ANATOMY HOME MOVIES HOW I MET YOUR MOTHER MODERN FAMILY ORANGE IS THE NEW BLACK TED TALKS THE DAILY SHOW THE MINDY PROJECT WEEDS
MY IDEA OF A GOOD TIME: BARS, AFTER PARTIES, HOME BY DAWN.
INTERNET. ALL NIGHT. AGAIN.
STAY IN AND WATCH OLD MOVIES ON TV.
INTO: BRUISES COFFEE GRAMMAR. SPEED TALKING IMPULSE TRAVEL LINGERIE NEW BOOKS OLD CATS OLD DOGS PHOTOGRAPHY POLAROIDS SCARS. BEING LEFT TO MY DEVICES. SOCIAL AVOIDANCE SPEED DRIVING. RESEARCH SPEED WALKING SUSHI TAN LINES THE BEACH WILDLIFE WORLD EVENTS
5 THINGS THAT I CAN'T LIVE WITHOUT: EYELINER NOTEBOOK RELIABLE PEN STRONG COFFEE SUNLIGHT