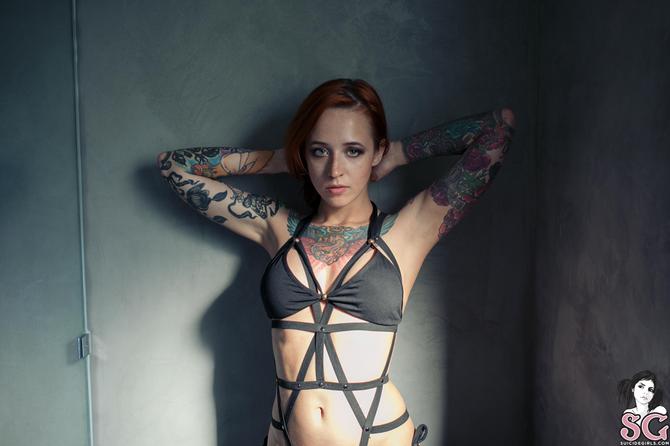 https://suicidegirls.com/girls/janesinner/

Vital Stats:
HEIGHT: 5'3"
WEIGHT: 103LBS
DRUG USE: DRUG FREE
STATUS: EXCLUSIVE RELATIONSHIP
BODY TYPE: FIT
KINK FACTOR: I BUY SEX TOYS AT THE HARDWARE STORE
SEX: IF WE GET INTO A RELATIONSHIP
CIGARETTES: NOPE
WEED: NOPE
BOOZE: NOPE
DIET: OMNIVORE
I SPEND MOST OF MY FREE TIME: GAMING PROCRASTINATING READING BOOKS SEWING
MUSIC: CELTIC PUNK CLASSICAL MUSIC EBM GOTH INDUSTRIAL PSYCHOBILLY
VIDEO GAMES: BIOSHOCK FALLOUT INJUSTICE MORTAL KOMBAT OBLIVION PROTOTYPE SKYRIM
MY IDEA OF A GOOD TIME: A LONG, SLOW, LATE DINNER WITH FRIENDS.
STAY IN AND WATCH OLD MOVIES ON TV.
SUPPORT LOCAL MUSIC. GO TO A SHOW.
INTO: ARCHITECTURE ART CATS CORSETS COSPLAY DANCING DESIGN FASHION FITNESS HISTORY SEWING SPORT TATTOOS... TRAVELLING VIDEO GAMES
5 THINGS THAT I CAN'T LIVE WITHOUT: FAMILY MODELLING. MY CAT SEWING MACHINE