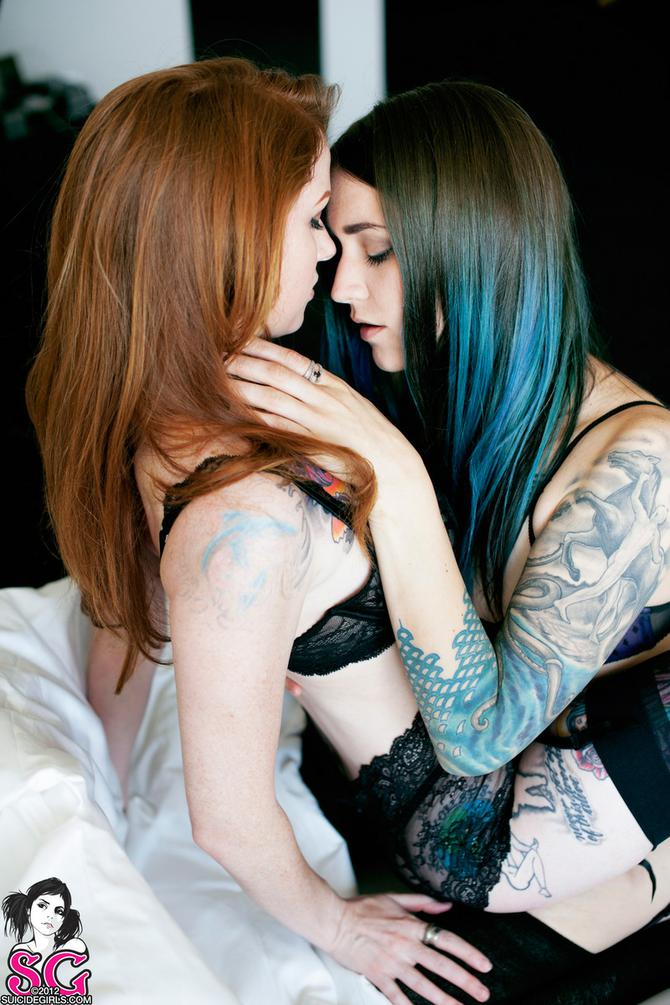 https://suicidegirls.com/girls/kemper/
Vital Stats:
HEIGHT: 5'2"
WEIGHT: 100LBS
BODY TYPE: CURVY
STATUS: EXCLUSIVE RELATIONSHIP
WEED: NOPE
BOOZE: OCCASIONALLY
DIET: OMNIVORE
I SPEND MOST OF MY FREE TIME: SEARCHING FOR THE MYTHICAL CLITORIS.
FILMS: AMERICAN PSYCHO ARMY OF DARKNESS BIG FISH BIG TROUBLE IN LITTLE CHINA BIRDCAGE BLADE RUNNER FORREST GUMP HOW TO TRAIN YOUR DRAGON LORD OF THE RINGS MEAN GIRLS MRS DOUBTFIRE PREDATOR STAR WARS THE CROW THE FIFTH ELEMENT THE THING WALK THE LINE YOUNG FRANKENSTEIN
INTO: CARCHARODON CARCHARIAS CENTRAL AIR CURLY FRIES DAY DRINKING DRAWING DR.PEPPER FICTION GRAMMAR GRAPHIC DESIGN IN-DEPTH DISCUSSIONS ABOUT FICTIONAL TOPICS LINGERIE MATH MORE LINGERIE PERSONAL SPACE PRIVACY PUGS PUPPIES SEWING SHARKS SLEEPING IN THOR TIME CHANGES WINE WONDER WOMAN
5 THINGS THAT I CAN'T LIVE WITHOUT: CAR CHAPSTICK CONTACTS PUPSNUGS VIBRATOR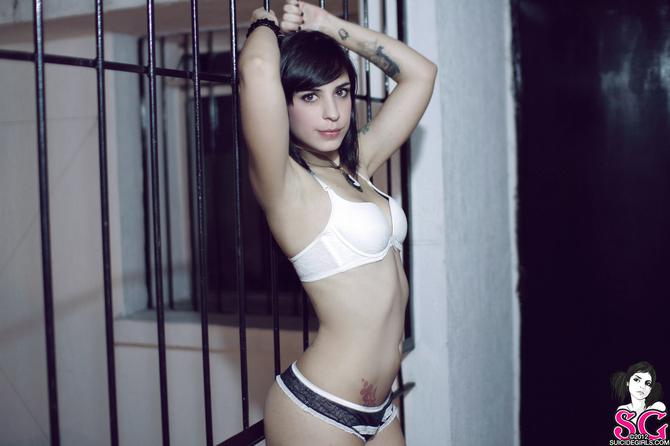 ---------------------------------------------------------------------------
https://suicidegirls.com/girls/venom/
Vital Stats:
HEIGHT: 5'4"
DRUG USE: DRUG FREE
KINK FACTOR: I BUY SEX TOYS AT THE HARDWARE STORE
BOOZE: NOPE
CIGARETTES: NOPE
WEED: NOPE
RELIGION: RICHARD DAWKINS IS MY CO-PILOT
POLITICS: SMASH THE STATE!!!
DIET: VEGETARIAN
TELEVISION: AEON FLUX GAME OF THRONES GHOST IN THE SHELL SUPERNATURAL TWIN PEAKS X FILES
FILMS: A CLOCKWORK ORANGE BLADERUNNER CLOSER FIGHT CLUB THE ROYAL TENENBAUMS WATCHMEN
BOOKS: ANIMAL PICUTRE BOOKS
ARTIST: MICHAEL HUSSAR TIM VIGAL
VIDEO GAMES: ASSASINS CREED COD GOD OF WAR MARIO RAY MAN TOMB RAIDER
MY IDEA OF A GOOD TIME: STAY IN AND WATCH OLD MOVIES ON TV.
INTO: ACTIVITIES BIRDS BLOOD BONES MY CAT SNAKES
5 THINGS THAT I CAN'T LIVE WITHOUT: MY DRAGONS MY EYES MY WEAPONS ROCKS THE SKY
I SPEND MOST OF MY FREE TIME: CLIMBING IN NATURE SHOOTING PICTURES WATCHING THE X FILES YOGA-ING
MUSIC: BLACK SABBOTH IRON MAIDEN LENARD COHAN LUDWIG VAN MEGADETH MINISTRY MOZART NICK CAVE NWA SWITCHBLADE SYMPHONY THE BLACK KEYS THE WHITE STRIPES