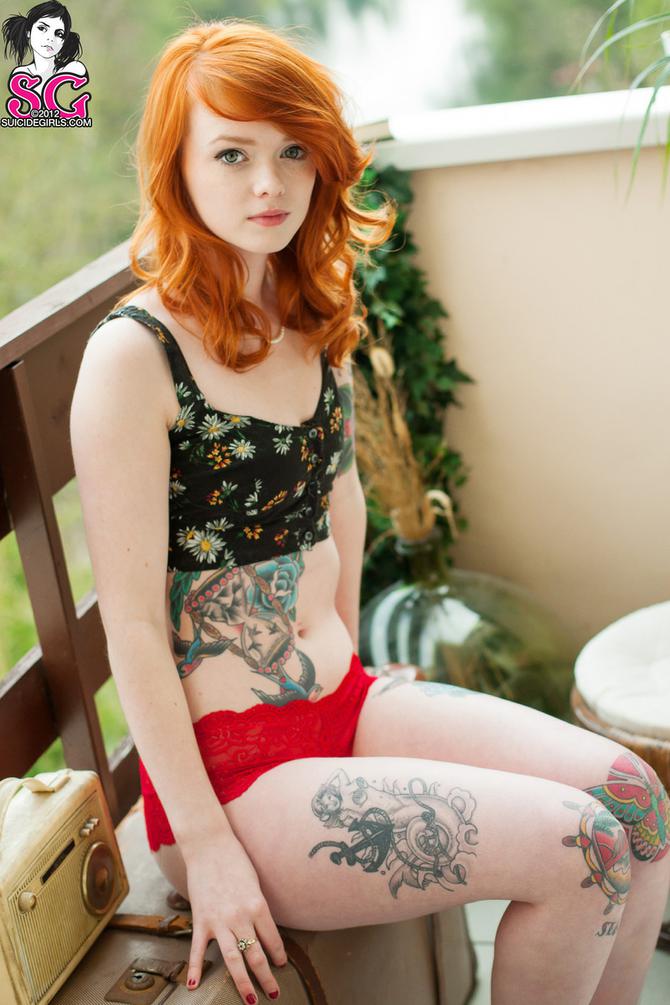 https://suicidegirls.com/girls/lass/
Vital Stats:
HOMETOWN: SCOTLAND
OCCUPATION: STUDENT
BODY MODS: TATTOOS HERE AND THERE
HEROES: MY MUM.
CIGARETTES: "I'M GIVING UP"
INTO: TATTOOS, READING, DRAWING, BOOBS, DRINKING, BALLET AND ONLINE SHOPPING.
MAKES ME HAPPY: FINDING AN AMAZING NEW AUTHOR, FOOD, ALCOHOL, COFFEE, FRIENDLY DRUNK PEOPLE, CUTE UNDERWEAR, MY CAT, WHEN I CAN GET MORE THAN 5 HOURS SLEEP A NIGHT, NEW TATTOOS, GOOD DAYS AT COLLEGE.
MAKES ME SAD: UNNECESSARY NASTY COMMENTS AND DRAMATIC PEOPLE.
I SPEND MOST OF MY FREE TIME:READING, DRINKING AND DANCING.