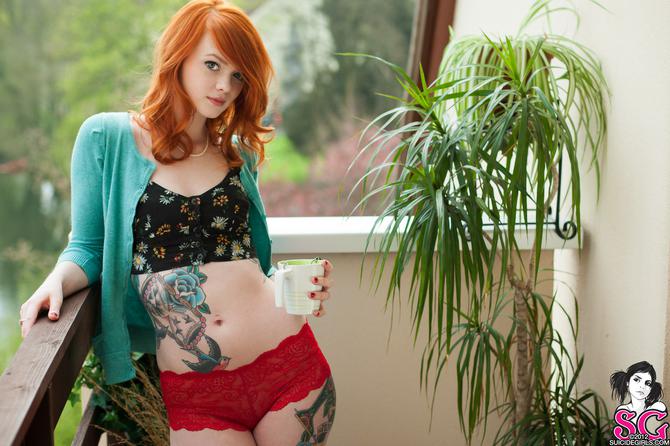 https://suicidegirls.com/girls/Manko/

Vital Stats:
OCCUPATION: DECONSTRUCTING REALITY
STATS: CONSTANTLY BRUISED
GETS ME HOT: LEGS. I'M A LEG MAN. LIKE BUK.
FAVORITE POSITION: SHAGGING IN THE DISABLED TOILET ON THE BULLET TRAIN FROM OSAKA TO TOKYO AT OVER 200MPH!
FANTASY: I'M WORKING ON BEING BORN A HANDSOME SHINTO-IST WITH A BIG C**K IN MY NEXT LIFE. WILL SING IN COUNTERTENOR AND BE REALLY GOOD AT HANDBALANCING, TOO.
INTO: PEOPLE WHO HAVE NOTES WRITTEN ON THEIR HAND IN BLUE BIRO.
MAKES ME HAPPY: THE SMELL OF HAIR BLEACH, THE SOUND OF SEMI IN TOKYO HEAT, JINXING PEOPLE ON MY BLACKLIST AND GETTING MISTAKEN FOR A TRANNY.
MAKES ME SAD: THAT DAVID BOWIE RUINED HIS FABULOUS ZIGGY STARDUST FANGS IN THE STATES IN THE 80IES.
HOBBIES: COLLECTING TART CARDS.
5 THINGS I CAN'T LIVE WITHOUT: A HANDFUL OF PEOPLE AND PLANE TICKETS TO SEE THEM. THE REST CAN SOD OFF.
VICES: I TRUST YOU'LL FIND THAT IN ANY GIVEN MORAL SYSTEM MANKO IS PERFECTLY 100% VICE-FREE.
I SPEND MOST OF MY FREE TIME: DRESSING UP, WALLOWING IN SELF-OBSESSION, EXCESSIVELY DRINKING, MOCKING THINGS, MAKING THINGS, ENTERTAINING MY ALTER EGO, NOT BEING VERY NICE, DREAMING.