A talented group of kids from Parker High School made some sweet looking shoes and now they're one of 50 nationwide finalist in the Vans Custom Culture Competition .
The #vanscustomculture top 50 have been announced. Vote for your favorite schools now at http://t.co/c3PDQ3Ctf7 pic.twitter.com/tmaVF3NErz

Vans (@VANS_66) April 25, 2014
50 grand for the Art Department is on the line, so vote vote vote.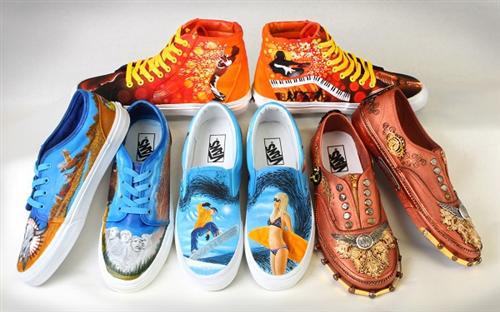 Photo via http://www.parker.k12.sd.us