The Fear Factory

103.7 The KRRO presents : The Fear Factory
Corson, SD (Follow the Signs)
7:00pm to 10:30pm
October 18th, 19th, 25th, 26th and 31st
Where Your Nightmares are Created…
Wind your way through a maze of terror if you dare with truly twisted horrors behind every door leading up to a warehouse of blood, guts… and the undead ready to unleash on you at every turn. Think you can make it through without your heart racing, your skin crawling, and your lungs gasping for air. Go for it, we dare you…
Get Scared and Then Some…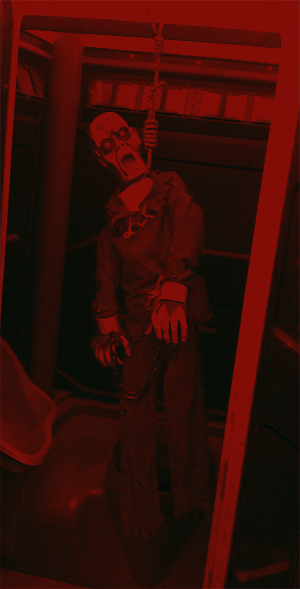 The Fear Factory delivers more than just fright! Stay for coffin races, mummification competitions, food and drinks. Plus Saturday October 26th from 4:00 pm until 6:30 pm is Family Fun Day for kids under 10, with games and prizes, and it's FREE.
Freaking You Out For Good!
You $7 admission goes right back into the community. Teaming with the Jesse James Players, proceeds from The Fear Factory will go The Backpack Program of Brandon, Garretson School and other Sioux Empire Charities.
The Bare Bones
7:00pm - 10:30pm
10/18, 10/19, 10/25, 10/26, 10/31
FREE Family Fun Day 4:00pm - 6:30 on Saturday, October 26th