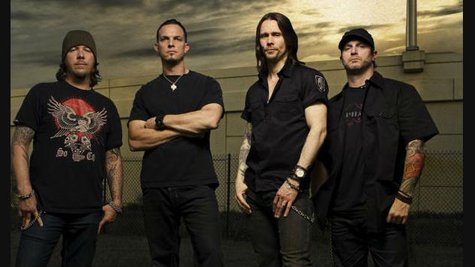 It appears that the songwriting process is going well for Alter Bridge 's fourth studio album. On Saturday, bassist Brian Marshall revealed via Twitter that the group has already created a number of songs for the upcoming release.
Marshall tweeted , "AB is about 8 songs deep in writing! There's some pretty heavy, cerebral stuff going on and it sounds awesome." While an official release date for the new album has yet to be announced, it's expected sometime later this year.
In other AB news, the band will release a new box set on May 14. There are no details yet about the upcoming package, but a 19-second video teaser hints that it will include the band's three studio albums -- 2004's One Day Remains , 2007's Blackbird and 2010's AB III -- as well as 2012's Live at Wembley CD/DVD.
Copyright 2013 ABC News Radio