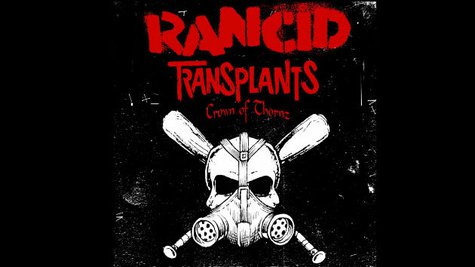 Singer Tim Armstrong is taking both of his bands out on a co-headlining tour this summer. Transplants -- which includes Blink-182 drummer Travis Barker -- will be hitting the road with Rancid for a North American tour which kicks off on June 11 at The Fillmore in Detroit MI.
The upcoming trek includes stops in Silver Spring, MD; Philadelphia and Norfolk, VA, as well as two-night residencies at the House of Blues in Boston, MA and at Terminal 5 in New York City. Crown of Thornz will support the bands on all dates.
Fans who attend the upcoming gigs can expect to hear new material as both groups have new albums headed our way. Rancid is currently in the studio working on the follow-up to 2009's Let the Dominoes Fall , while Transplants recently confirmed on their official Facebook page that they'll be issuing their third studio album, In a Warzone , sometime in May.
Tickets for the newly-announced concerts will go on sale on Saturday. Here are the tour dates:
6/11 -- Detroit, MI, The Fillmore
6/12 -- Toronto, ON, Echo Beach
6/16 -- Boston, MA, House of Blues
6/17 -- Boston, MA, House of Blues
6/19 -- Silver Spring, MD, The Fillmore
6/20 -- New York, NY, Terminal 5
6/21 -- New York, NY, Terminal 5
6/22 -- Philadelphia, PA, Electric Factory
6/23 -- Norfolk, VA, The Norva
Copyright 2013 ABC News Radio