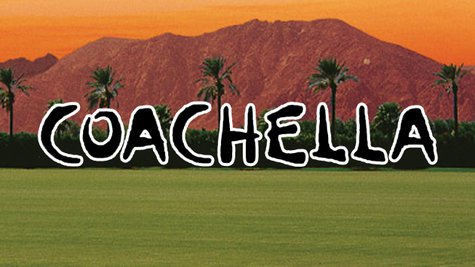 Good news for Coachella fans: the annual music festival will remain at in Indio, California for the next 17 years, reports the Los Angeles Times .
On Wednesday, the Indio City Council approved a proposal that gives Goldenvoice, the company that organizes the festival, the ability to stage Coachella and up to five additional "high-capacity" events in their town every year through 2030. Goldenvoice has also been given the opportunity to stage two events this fall: one with a maximum capacity of 75,000 and the other with up to 99,000 attendees.
As a thank-you to the city council of Indio for approving the proposal, Goldenvoice will be giving the town $5.01 for every Coachella ticket sold. That's more than double the $2.33 per ticket the town previously received.
You may remember that Goldenvoice president Paul Tollett had threatened to move the event last summer after Indio City councilman Sam Torres tried to impose a tax on events with capacities of over 2,500. The tax, which would have raised ticket prices by $36 each, was ultimately dropped.
The Coachella Valley Music and Arts Festival spans two weekends, the first of which begins on April 12. Headliners for this year's event include Blur , Phoenix and Red Hot Chili Peppers . Other bands set to take the stage include Yeah Yeah Yeahs , Modest Mouse , The xx , The Postal Service and Vampire Weekend .
Copyright 2013 ABC News Radio