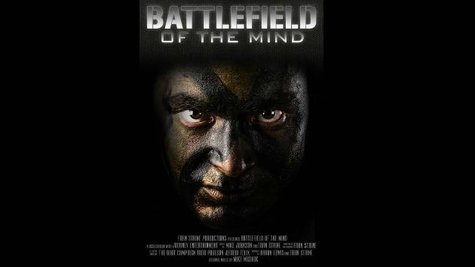 Megadeth bassist David Ellefson , Evanescence guitarist Troy McLawhorn and Staind drummer Sal Giancarelli will be joining forces to perform at a benefit concert at the famous Whisky a Go Go club in Hollywood, California on April 24. The artists will be playing a variety of songs they recently created for the Battlefield of the Mind documentary soundtrack, which will be released the night of the show.
Tickets for the concert start at $15 and are on sale now at BattlefieldOfTheMindLive.Eventbrite.com . Proceeds from the show will go to the Boot Campaign , which provides support to military veterans.
Battlefield of the Mind , which was co-produced by Staind frontman Aaron Lewis and narrated by Ellefson, focuses on homeless combat veterans who suffer from post-traumatic stress disorder. The film can be streamed or downloaded for $7.99 at Chill.com .
Here is the track list for the Battlefield of the Mind soundtrack:
"War Isn't Over Yet" -- Eye Empire
"Give Me Life" -- LoPro
"Tear It Down" -- Mike Mushok, Pete Murray, David Ellefson & Sal G.
"Wake of War" -- Troy McLawhorn, D.C., Mike Mushok, Corey Lowery & Mike Froedge
"No Words" -- Mike Mushok, Pete Murray, David Ellefson & Sal G.
"Not Like You" -- Troy McLawhorn, Pete Murray & Mike Froedge
"When" -- Life on Planet 0
"Witness" -- Viasava
"Drop Us in Hell" -- Sal G & Joseph Dougherty
"Awakening" -- When Earth Awakes
"Wake Up" -- Michael Benedetto & Keith Caro
"Save Me" -- Michael Benedetto & Keith Caro
"Ask McFly" -- The Dreaded Marco
"Hollow Destination" -- Otan Vargas
Copyright 2013 ABC News Radio