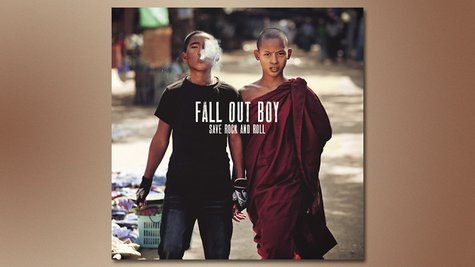 Not sure if you want to download Fall Out Boy 's new album Save Rock and Roll when it comes out on April 16? Well, now you can try before you buy. The band is currently streaming every track from the upcoming release on their Soundcloud page .
Save Rock and Roll features 11 tracks and includes guest appearances by Elton John , Courtney Love and rapper Big Sean . You'll get a couple of chances to hear the songs performed live: FOB will appear on Good Morning America the day the album hits stores and they'll stop by Conan on April 17. More TV appearances are in the works.
Fall Out Boy is currently on a break from touring, but they'll be hitting the road for another leg of dates beginning May 14 at Rave in Milwaukee, WI. Visit FallOutBoy.com to view the full itinerary.
Here's the track list for Save Rock and Roll :
"The Phoenix"
"My Songs Know What You Did in the Dark (Light Em Up)"
"Alone Together"
"Where Did the Party Go"
"Just One Yesterday" (Featuring Foxes)
"The Mighty Fall" (Featuring Big Sean)
"Miss Missing You"
"Death Valley"
"Young Volcanoes"
"Rat a Tat" (Featuring Courtney Love)
"Save Rock and Roll" (Featuring Elton John)
Copyright 2013 ABC News Radio