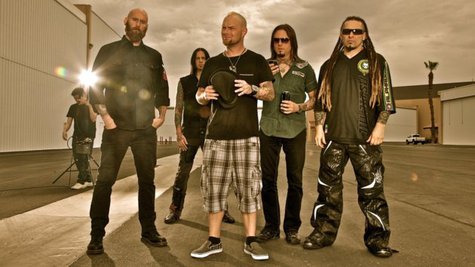 Five Finger Death Punch guitarist Zoltan Bathory took to his Twitter account Thursday to reveal that fans can look forward to some extra star power on their upcoming fourth studio album.
He tweeted , "New record is in the mixing stage. LOVE how this is turning out! Also we got some unexpected special guests -- you guys going to love this."
A release date for the new album has yet to be announced. Five Finger Death Punch's most recent album, 2011's American Capitalist , debuted at #3 on Billboard 200 albums chart, selling 91,000 copies its first week out, according to Nielsen Soundscan. In addition, American Capitalist was certified gold by the Recording Industry Association of America in September of 2012 for racking up sales of over 500,000 copies.
Copyright 2013 ABC News Radio