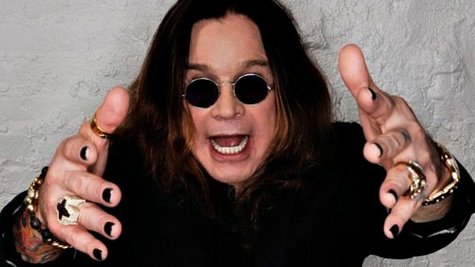 The past year or so hasn't been easy for Ozzy and Sharon Osbourne , especially with the family's various health problems. Sharon revealed she'd had a double mastectomy, followed by a multiple sclerosis diagnosis for son Jack and daughter Kelly 's frightening seizure last month. Now we're learning that Ozzy was dealing with health issues, too.

"For the last year and a half I have been drinking and taking drugs. I was in a very dark place," the singer, 64, wrote on his Facebook page. "However, I am happy to say that I am 44 days sober."

Osbourne also addressed rumors that he and Sharon, 60, his wife of three decades, are experiencing marital problems: "Just to set the record straight, Sharon and I are not divorcing. I'm just trying to be a better person." There have been reports this week that Ozzy and Sharon are living apart from one another.

The rocker concluded his message by saying how sorry he is for the way he acted. "I would like to apologize to Sharon, my family, my friends and my bandmates for my insane behavior during this period...and my fans," Ozzy writes. It's not known if Ozzy's fall off of the wagon contributed to his alleged marital problems.
Copyright 2013 ABC News Radio