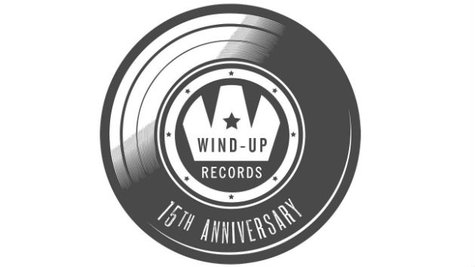 Wind-up Records will be celebrating its 15th anniversary by releasing some rare cuts from some of their biggest rock acts for this year's Record Store Day.
On Saturday, the record label will issue a limited-edition ten-inch vinyl record featuring live and acoustic recordings from Creed , Seether , Finger Eleven and The Darkness . The record also includes tracks from newer bands Young Guns and The Virginmarys .
"Celebrating our 15 year anniversary with this collectable vinyl album is a great way to acknowledge our great rock history and our unwavering commitment to rock music today," said Wind-up's Chief Executive Officer Ed Vetri in a statement. "We hope Wind-up fans enjoy the red vinyl and feel not just a great sense of our history, but a glimpse of what we are doing now. We thank our artists who participated in this promotion and our fans who have been great supporters of Wind-up over the years."
Among the tracks included on the release is the Blue Collar version of Creed's "What's This Life For," a live acoustic version of Seether's "Driven Under" from 2006's One Cold Night and an acoustic mix of Finger Eleven's rare B-side, "Change the World." An acoustic demo of The Darkness' "Love Is Not the Answer" is also on the record.
Here's the track list:
Side A:
"Dead Man's Shoes" (Stripped Recording) -- The Virginmarys
"Bones" (Acoustic) -- Young Guns
"Love Is Not the Answer" (Acoustic Demo) -- The Darkness

Side B:
"Driven Under" (Live Acoustic) -- Seether
"Change the World" (Acoustic Mix) -- Finger Eleven
"What's This Life For" (Blue Collar Version) -- Creed
Copyright 2013 ABC News Radio