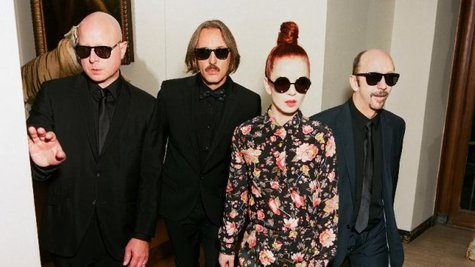 Garbage can't wait for you to hear one of the tracks they're offering for Record Store Day on Saturday.
The band has just posted a video for their cover of Patti Smith 's "Because the Night" featuring the Screaming Females . The five-minute clip features a stream of the track, along with black-and-white footage of both bands rehearsing and recording the song together.
The collaborative cover song will be available on a limited edition 10-inch vinyl record on Saturday. Other cuts that will be featured on the release include an original song titled "Love Like Suicide" and a fan-made remix of "Automatic Systematic Habit" from the band's latest album, Not Your Kind of People .
Drummer Butch Vig has said that he's hoping to get the band into the studio this summer to begin recording tracks for their next album.
Copyright 2013 ABC News Radio