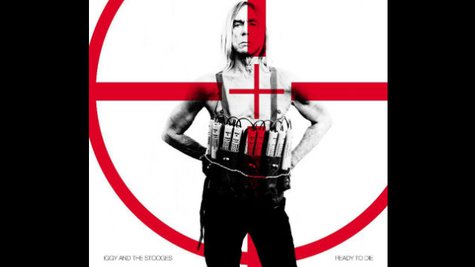 Iggy Pop isn't easy to please. At least, that's what the singer would have you believe in a humorous new video he's just released to promote Ready to Die , his upcoming fifth studio album with The Stooges .
In the first half of the one-minute clip , Pop lounges by the pool complaining to someone on the phone that he has "no artistic freedom" and that he's "losing touch with the common man" by being on a major label. The video then switches to the singer -- who's now on an independent label -- picking up trash in a park. Once again, we see Pop on the phone complaining that he's having trouble with his new label, noting that he's upset that he can't get in touch with them and that the check for the band's new album bounced.
Ready to Die is set to be released on April 30. The collection will be The Stooges' first studio effort since the 2009 death of founding member Ron Asheton , and the first album by the group to feature guitarist James Williamson since their classic 1973 release, Raw Power .
Copyright 2013 ABC News Radio