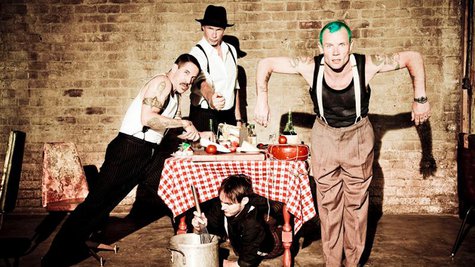 Red Hot Chili Peppers has revealed that they'll be playing a concert with a very unusual opening act: His Holiness the 14th Dalai Lama .
The band has been added to the lineup for the Dalai Lama's Environmental Summit , which takes place at May 9-11 at Maitripa College in Portland, Oregon. According to the event's website, the Chili Peppers will be offering up a "special musical performance" on May 11 to inspire "future generations to care for our planet."
In other Chili Peppers news, the band recently announced that they'll be one of the headlining acts for the 2013 Outside Lands festival, which runs August 9-11 at San Francisco's Golden Gate Park. Other bands set to perform at the event include fellow headliners Nine Inch Nails and Paul McCartney , along with Phoenix , Yeah Yeah Yeahs , Vampire Weekend , The National , Grizzly Bear , Young the Giant , Band of Horses , Foals , and Atlas Genius .
Copyright 2013 ABC News Radio