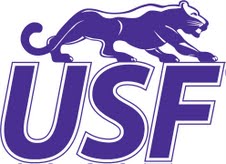 SIOUX FALLS, S.D. (KWSN) – The University of Sioux Falls football team will hold their annual Spring Game Friday, April 26 at Bob Young Field. Kick-off is set for 7:00 p.m. The Spring Game is open to the public and free of charge.
Graduating 25 seniors, including 15 starters in 2012-13, Saturday's scrimmage will feature several unfamiliar faces on both sides of the ball and special teams. The 2013 roster currently consists of 65 letterwinners (28 offense/33 defense/4 special teams) from a year ago, and 23 newcomers (15 offense/8 defense).
Defensively, John Tidwell represents the only returning starter from last year's secondary. Tidwell tallied 62 tackles, 13 pass breakups and three interceptions from the corner position in 2012.
On the offensive side of the ball, USF returns an all-conference receiver in Carrington Hanna. The conference leader in receptions per game (6.27), Hanna accumulated 69 catches for 898 yards and 10 TDs last season.
In its first full season as a full fledge member of the NCAA DII, USF earned a 9-2 mark and enjoyed six weeks in the top-25 poll, ranking as high as No. 17 last season.
The Cougars open the 2013 season Saturday, September 7 at the University of Minnesota-Duluth.
Courtesy: University of Sioux Falls