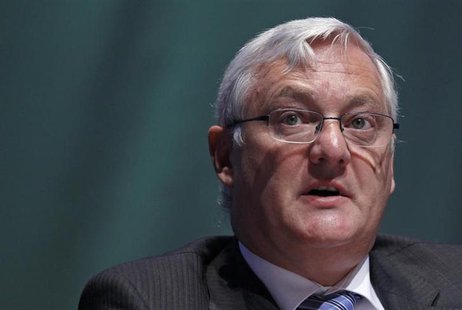 LONDON (Reuters) - Royal Dutch Shell is "retiring" its oil and gas volume output growth targets to focus fully on financial performance, Chief Executive Peter Voser said on a conference call with reporters on Thursday.
He also said the company was entering a period of a higher rate of asset sales.
The abandonment of output targets comes as Shell and others struggle increasingly to meet them, and as shareholders put on pressure to ensure the companies can still pay high dividends as production costs rise.
(Reporting by Andrew Callus; editing by Tom Pfeiffer)