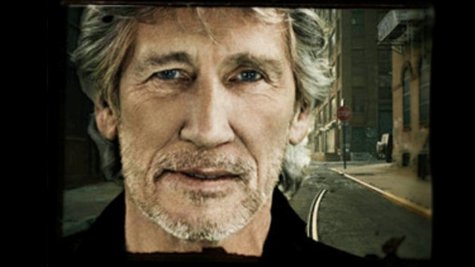 Roger Waters recently came under fire from a number Jewish groups after video of a recent Wall Tour performance in Belgium circulated online showing that the inflatable pig featured in his show was emblazoned with a Star of David on its side.
After seeing the clip, Rabbi Abraham Cooper , a rep for the Jewish human-rights organization Simon Wiesenthal Center, wrote an article charging the former Pink Floyd leader with being a Jew hater, an anti-Semite and a Nazi sympathizer. Waters has now posted a lengthy and impassioned response to Cooper on his official Facebook page .
In the message, the rock legend refutes the rabbi's claims, noting that the United States' Anti Defamation League issued an announcement saying that they believed Waters' had "no anti-Semitic intent" in including the Star of David on the pig. In addition, he explains that the prop also features many other symbols, including "the Crucifix, the Crescent and Star, the Hammer and Sickle, the Shell Oil Logo and the McDonald's Sign, a Dollar Sign and a Mercedes sign."
As for being a Jew hater, Waters notes that he has many Jewish friends, as well as a Jewish daughter-in-law and two Jewish grandsons.
With regard to being labeled a Nazi sympathizer, the 69-year-old rocker points out that his father was killed during World War II while fighting the Nazis, and that he was brought up to have contempt for the Nazi's actions and ideology. He adds that his mother spent her life supporting political causes that promoted equality and freedom for people of varying beliefs and ethnicity, and that he's has tried follow in her footsteps.
Waters, of course, has long been a vocal critic of what he considers the Israeli government's oppression of the Arabs who live in the country and its occupied territories, and has called for a boycott of the country until it changes its policies. He notes that that's why he included the Star of David on the inflatable pig, which he says is a symbol of "the evil of errant government."
Further defending his position, he adds, "To peacefully protest against Israel's racist domestic and foreign policies is NOT ANTI-SEMITIC."
Copyright 2013 ABC News Radio