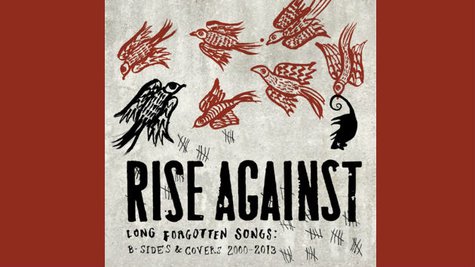 Rise Against 's collection of rare B-sides and covers, Long Forgotten Songs: B-Sides & Covers 2000-2013 , won't hit stores until September 10, but you can hear a little preview of it now.
The group is offering a preview of a cover of Bruce Springsteen 's "The Ghost of Tom Joad," which the band performed in September 2012 with special guests Gaslight Anthem frontman Brian Fallon , Rage Against the Machine guitarist Tom Morello and MC5 's Wayne Kramer . The collaborative track is currently streaming at RollingStone.com .
"This whole experience was surreal and serendipitous," Rise Against frontman Tim McIlrath tells Rolling Stone about the group's performance. "We wanted to do something special and we were touring with Brian and Gaslight Anthem so the tricky part was seeing if Wayne Kramer and Tom Morello were available. We [got] to share the stage with Brian Fallon who we love and admire but also not one, but two legends!"
Copyright 2013 ABC News Radio