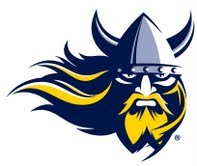 SIOUX FALLS, S.D. (KWSN) – The Augustana football program announced they will host the Women's Night Out on Saturday, Aug. 10 from 4-8 p.m. at Kirkeby-Over Stadium and the Fellows' Presidential Residence (corner of 37th St. and Grange Ave.).
Viking coaches and players will show interested women the game-day experience of Augustana football as well as participating in a game-like environment. After registration, the participants will dress for action in the locker room and conduct pre-game meetings before taking the field for drills to further their knowledge of football. Following the drills and an on-field team picture, the post-game festivities of desserts, wine, and shopping will take place.
Pre-registration is $35; walk-up registration is $40. Price includes hors d'oeuvres, wine tasting, commemorative t-shirt, shopping for jewelry and purses, and a donation to a worthy cause.
Any questions can be directed to James Schrenk at 605-274-5450 or james.schrenk@augie.edu.
Courtesy: Augustana College