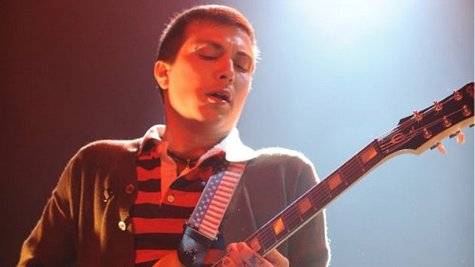 It appears that Frank Iero is going solo. The former My Chemical Romance guitarist took to his Twitter account on Tuesday to announce that he's recorded a new track, "Joyriding."
Iero tweeted a link to the single on his Soundcloud page, as well as a link to his blog where he explained that he created the track following an interview he did with a journalist from U.K. magazine Kerrang!
"[The journalist] and I had talked about inspiration and creativity, and I told him I go through periods of making things and then a week later hating everything I've made and destroying it all," he writes. "I told him I'd like to try and experiment with creating something and releasing it before I have a chance to hate myself for making it. So when I wrote this song it almost seemed like a dare."
Iero has yet to announce whether or not he'll officially release the track, or if he's working on a full-length solo release.
Copyright 2013 ABC News Radio