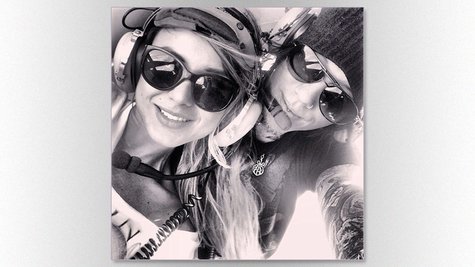 A private police helicopter tour of Las Vegas given to Guns N' Roses lead guitarist DJ Ashba so he could propose to his girlfriend has sparked an internal investigation, The Las Vegas Review-Journal reports.
Ashba posted photos of the tour on Instagram Saturday with the caption, "That was the most incredible day of our life!! Special Thx to the Las Vegas Police Dept. for the most amazing helicopter private tour over Las Vegas!"
DJ specifically thanked Captain David O'Leary for setting up the tour. As a result, a police spokesman confirms to the newspaper that O'Leary and the helicopter pilot are under investigation.
No further details were released, but the Review-Journal reports department officials were furious over the apparent misuse of the helicopter.
Ashba's girlfriend said yes to the proposal. He writes the helicopter "landed in a field" next to a table with roses and champagne, adding, "It was beautiful she didn't expect a thing, it was magical."
Copyright 2013 ABC News Radio