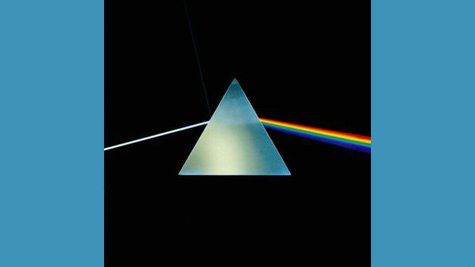 DarkSide , the new radio play written by acclaimed playwright Tom Stoppard that'sbased on Pink Floyd 's The Dark Side of the Moon album, will premiere on the U.K.'s BBC Radio 2 on Monday at 10 p.m. local time (5 p.m. ET). The dramatic production, which will run just under two hours, will tell a "fantastical and psychedelic story" inspired by themes showcased in the album's songs and will feature music from the record as its soundtrack.
In a recent BBC Radio interview , Stoppard described DarkSide as "a philosophical comedy," while noting that he used the music from the album to pick up "emotional cues" for his story.
The writer also revealed that Pink Floyd singer/guitarist David Gilmour gave him his blessing when Stoppard asked him if the rocker would mind if he wrote "dialogue on top of [his] instrumental pieces."
DarkSide 's cast includes Love Actually 's Bill Nighy and Game of Thrones ' Iwan Rheon , as well as Rufus Sewell , who portrays a character called Ethics Man.
There's a three-minute trailer promoting the play online now. The clip features a variety of striking apocalyptic and surreal images, including immense plows tilling the land, a sky filled with warplanes, and a man who has a jet engine for a head.
Listeners outside of the U.K. should be able to check out the play online at BBC.co.uk/Radio2 .
Copyright 2013 ABC News Radio