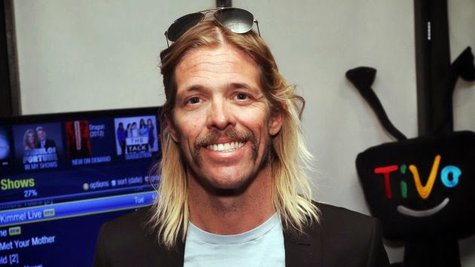 Taylor Hawkins doesn't think that 30 Seconds to Mars frontman Jared Leto should be upset about receiving his MTV Video Music Awards trophy for Best Rock Video off-camera. According to Hawkins, the awards aren't important.
The Foo Fighters drummer responded to TMZ about Leto's recent rant on The Huffington Post , where the singer complained about the snub and noted that "rock music deserves a place" in the awards show. Taylor offered this sage advice to Leto: "Who cares? Those awards are nice but they don't f**king mean s**t. [Better to] worry about other stuff."
Foo Fighters are currently in the studio working on their follow-up to 2011's Grammy-winning album, Wasting Light .
Copyright 2013 ABC News Radio
Unfortunately your browser does not support IFrames.
Foo Fighters Drummer PIPE DOWN Jared Leto VMA's Are Worthless!!
- Watch More
Celebrity Videos
or
Subscribe