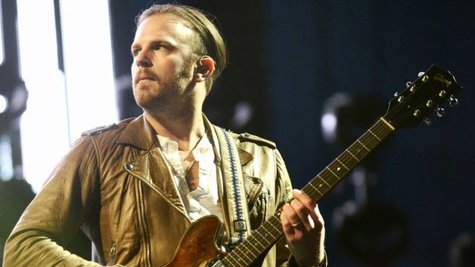 Kings of Leon frontman Caleb Followill has set the record straight regarding widespread rumors that, following the band's abrupt U.S. tour cancellation in 2011, he went to rehab for a drinking problem.
Speaking with British paper The Telegraph , the singer says that, while he never received professional treatment for alcoholism, he did cut down on his drinking during the group's hiatus.
"I've never been to rehab," he tells the paper. "I just stopped [drinking too much]. I enjoyed rediscovering what it's like to be normal, and not play the role people expect." And while Followill says he still does consume alcohol, especially fine wines, he insists that he now knows when to stop.
"It doesn't mean there aren't gonna be times when we all want to cut loose and let our hair down. But I enjoy not drinking [to excess]," he says.
Followill notes that taking time off to work on his issues helped inspire him as he put together tracks for the group's upcoming release, Mechanical Bull . "I could see that we were going to do something special out of all the s**t that had happened," he explains. "It's like a prophecy. Something great is gonna come, that wouldn't have come if things had continued the way they were."
Mechanical Bull will arrive at all the usual outlets on September 24.
Copyright 2013 ABC News Radio