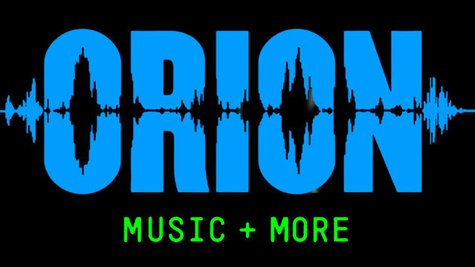 Bad news for Metallica fans: the group's Orion Music + More Festival will be taking a year off. A spokesperson for C3, the festival's promoter, tells The Detroit News that due to Metallica's upcoming European summer tour, the band won't be able to stage the annual event next year. The spokesperson adds Orion + Music More is expected to return in 2015, although it is unclear whether it will be held at last year's location in Belle Isle Park in Detroit, MI.
Shortly before the 2013 edition of the fest, drummer Lars Ulrich said he would like to make Detroit the official home of the fest. "Detroit doesn't really have a yearly festival and we have a lot of history there," Ulrich told Businessweek.com . "Detroit as a city itself has an incredible musical legacy. We feel this really has a shot at turning into something permanent here."
This year's Orion Music + More festival, which took place June 8-9, featured a lineup that included headlining sets by Metallica and Red Hot Chili Peppers , as well as performances from Rise Against , Deftones , Silversun Pickups , Dropkick Murphys and Foals . In addition, Metallica played their entire 1983 debut studio album, Kill 'Em All , under the moniker Dehaan .
Copyright 2013 ABC News Radio