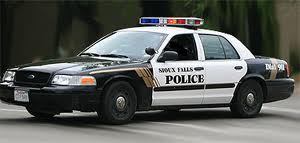 SIOUX FALLS, SD (KELO-AM) - On December 3, 2013, at approximately 4:35 p.m., officers were dispatched to 605 South Spring Avenue for a weapons violation, shots fired. Metro advised that a man had fired one round into the air while he was arguing with another male and had then gone back into his apartment. With the assistance of the Minnehaha County Sheriff's Office, we established a perimeter and made phone contact inside the apartment. After a brief conversation, one person exited the apartment and was detained. A short while later, a second individual also agreed to come outside. Both subjects were intoxicated. The investigation revealed that the two males had argued on the porch and one of them had discharged a handgun into the air.
The first man to exit the apartment was eventually lodged at the Minnehaha County Detoxification Center.
Larry Loebig was lodged at the Minnehaha County Jail for reckless discharge of a firearm. No one was injured during this incident.