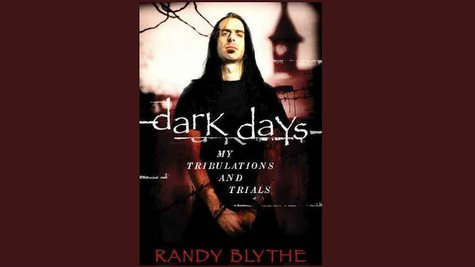 It won't be too much longer until we'll get the chance to read Lamb of God frontman Randy Blythe 's memoir about the events surrounding his recent manslaughter trial, Dark Days: My Tribulations and Trials . According Amazon.com , the book is set to arrive in stores on June 24.
"While I've dreamed of being a published author almost since I began to read, I never imagined my first book would center around such a sad topic," says Blythe in a statement. "Sometimes though, life unexpectedly provides you a story that needs to be told…so I will tell it with the respect and dignity all involved deserve."
Back in March, a Czech court acquitted Blythe of manslaughter in connection with an incident that took place during the band's 2010 concert at Club Abaton in Prague. Blythe was accused of roughing up a fan named Daniel Nosek , who leaped onto the stage during the show. Czech Republic authorities alleged that the incident caused injuries that led to Nosek's death 14 days later.
Copyright 2013 ABC News Radio