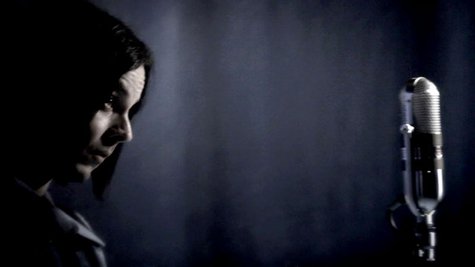 Jack White 's divorce from his wife, model Karen Elson , after eight years of marriage is final. The breakup, which started out as a party -- then turned hostile -- ended quietly with what seems to be an amicable settlement.
Nashville's The Tennessean reports a Davidson County Circuit Court judge signed off November 26 on an agreement that lets White and Elson essentially keep what property they currently have. It also gives her primary custody of their two children, with the former White Stripes frontman getting about 150 days a year with them. He'll provide child support and health insurance.
The court papers say White won't be required to pay alimony.
White, 38, and Elson, 34, met on the set of the music video for the White Stripes' Get Behind Me Satan track "Blue Orchid." They married in 2005. Six years later, they threw a party together to announce that they were splitting up. Elson formally filed for divorce in September of 2011.
The case stalled until this past July, when Elson asked for a restraining order against White, accusing him of pressuring her to settle the divorce and using abusive language toward her. She claims he was angry that their child shared a classroom with one of the children of The Black Keys ' Dan Auerbach . White denied the accusations.
Copyright 2013 ABC News Radio