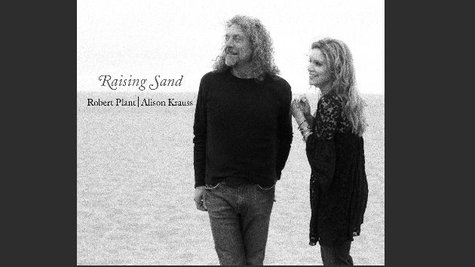 Online retailer Amazon.com has just tabulated all their sales figures, and a number of rockers have made their list of the CDs that have sold the most copies in the history of the online retailer.
Legendary Led Zeppelin frontman Robert Plant 's 2007 Grammy-winning collaboration with bluegrass star Alison Krauss , Raising Sand , scored the #4 spot on the list, which was the highest of any rock act. Just one step behind at #5 is Mumford & Sons ' 2009 debut album, Sigh No More , while Coldplay 's 2008 release, Viva la Vida or Death and All His Friends , took the #10 spot.
Another album that made the list was the soundtrack for 2008's Twilight , which came in at #13. That record featured cuts by Muse , Paramore , Linkin Park , Mutemath , Jane's Addiction frontman Perry Farrell and Iron & Wine . Other rock acts that scored places in the top 20 include Green Day 's American Idiot at #14, Mumford & Sons' Babel at #16 and U2 's How to Dismantle an Atomic Bomb at #17.
Copyright 2013 ABC News Radio