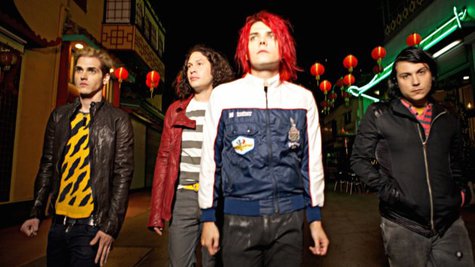 My Chemical Romance may have called it quits earlier this year, but that hasn't stopped the band from putting out new releases. The band recently announced they'll be releasing a greatest hits album, May Death Never Stop You , on March 25.
"The title is fitting, because as sad as it was to say goodbye to the band, we look at this collection as a celebration of our best songs, and hope the memory of them continues to bring joy to you all as they have for us," writes the band in a joint statement on their website.
May Death Never Stop You will also feature some previously-unreleased material, including "Attic Demons," one of the last songs on which the band worked before they split up.
You'll be able to pre-order May Death Never Stop You on MCR's official website starting January 21.
Copyright 2013 ABC News Radio