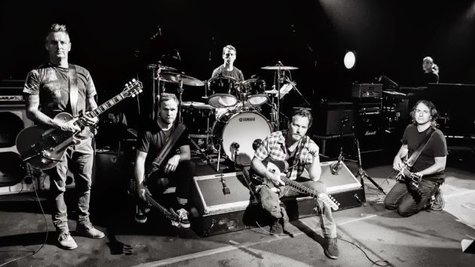 A former financial manager for Pearl Jam has pleaded guilty to charges of bilking the band.
Rickey Charles Goodrich , former chief financial officer of Curtis Management, Pearl Jam's management company, pleaded guilty to six counts of first-degree theft on Friday, SeattlePI.com reports. He is expected in King County Superior Court in Seattle on February 21 for sentencing. According to the website, prosecutors are expected to ask for a six-month jail sentence, but if Goodrich hasn't paid back the full amount he stole by then they will request a 14-month prison sentence.
As previously reported, last year prosecutors charged Goodrich with 33 counts of theft for allegedly stealing $380,000 from the band's accounts during his tenure as CFO of Curtis. But according to Seattle police, the band's losses were even higher -- $566,000, including investigative expenses, according to SeattlePI.com. Prosecutors said Goodrich used money from company accounts to pay his debts and used band credit cards to pay for personal expenses.
Goodrich initially was hired in 2005 as an accountant for the band's Pearl Jam Touring Co. and joined Curtis Inc. the following year, taking over the finances of Pearl Jam's tours until he was fired in September of 2010.
Copyright 2013 ABC News Radio