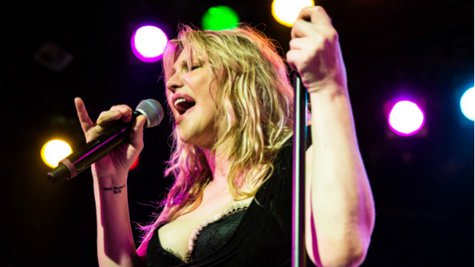 Courtney Love 's tongue has landed her in hot water many times before, but it's a tweet that has put the former Hole singer in her latest bind -- and it could make legal history.
Los Angeles judge Michael Johnson on Friday ruled that a jury should rule whether Love defamed attorney Rhonda Holmes via Twitter and again in a subsequent interview, according to The Hollywood Reporter . Holmes was hired in 2008 to work a fraud case involving the estate of Love's late husband, Nirvana leader Kurt Cobain. After Holmes was dismissed, Love sent a tweet in 2010 saying she was "devastated" that her former lawyer was "bought off."
"Just because you have printing press in pocket via Twitter, you don't get to say whatever you want," said attorney Mitchell Langberg , who is representing Holmes.
Love would become the first public figure facing trial for making alleged defamatory statements through social media should this case go forward. The trial is scheduled to begin January 13.
Love is no stranger to Twitter trouble. In 2011, she settled out of court with fashion designer Dawn Simorangki , who accused the rocker of making several defamatory tweets about her.
Copyright 2013 ABC News Radio