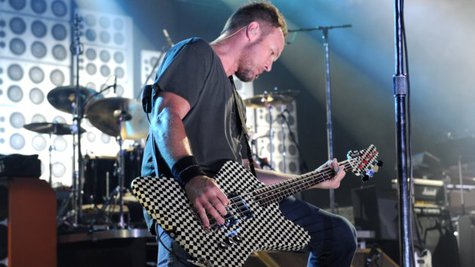 Bassist Jeff Ament is hopeful that Pearl Jam will deliver their follow-up to 2009's Backspacer this year.
"There's a lot of ideas kind of floating around right now," Ament tells Rolling Stone . "I mean, the cool thing about taking a year away from [Pearl Jam] is, you know, we could almost start from scratch and it wouldn't really be that big of a deal."
Ament adds that he has a back-up plan to stay busy making new music with his side project, RNDM , if things with Pearl Jam's new album don't work out. "I hope [the new PJ album] comes out this year at some point," he notes. "But, if it doesn't, we have another RNDM record ready. If RNDM's my band for the next year, I'm stoked."
Pearl Jam recently announced that they'll be playing concerts at Budweiser Gardens in London, Ontario, Canada on July 16 and at Wrigley Field -- the home of the Chicago Cubs -- on July 19. Tickets for both events will go on sale on February 9 at 10 a.m. local time.
Copyright 2013 ABC News Radio