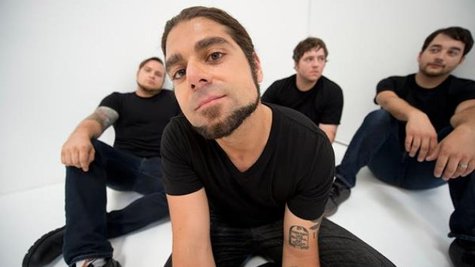 Last week, Coheed and Cambria released the second installment of their concept double album, The Afterman . Frontman Claudio Sanchez says that the music from Afterman: Descension , the latest chapter of their continuing Amory Wars sci-fi saga, is a bit different from the first installment, The Afterman: Ascension .
" Descension is the descent of Sirius [Amory]," he tells ABC News Radio. "He goes back to the planet side and he find that in his absence his life is kinda falling apart. Sonically, it's a bit darker but there is a great resolution when Sirius realizes at the end that there's something he can do. I'm anxious to see what the Coheed fans think of it because I think that one's just as special as Ascension ."
Sanchez adds that he enjoys writing music within the context of The Amory Wars and he has no plans to make any Coheed and Cambria albums without it. "I can't envision Coheed and Cambria without a concept," he reveals. "It's just kind of what I've become comfortable with, it's like that's what I do now. For me, it's not hard and I just love to use my imagination. I spend most of my time daydreaming and it's just natural for me."
Coheed and Cambria is currently trekking across North America promoting The Afterman: Descension . Visit CoheedAndCambria.com to view the full itinerary.
Copyright 2013 ABC News Radio