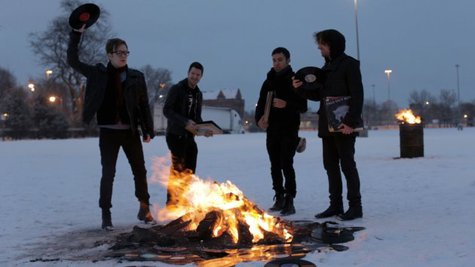 Fall Out Boy fans who enjoyed the band's performance with rapper 2 Chainz at the festivities surrounding the 62nd annual NBA All-Star Game over the weekend can look forward to more unusual collaborations on their upcoming album, Save Rock and Roll .
"There are going to be a couple of guests," frontman Patrick Stump tells Billboard . "I think we're going to keep mum about it for now."
Guitarist Joe Trohman adds that while some might feel that the collaborations featured on Save Rock and Roll are out of "left field," the band doesn't share that opinion. "To me it doesn't feel left field," he explains. "We all like different stuff. I look at it like these four Venn diagrams that kind of all come together in the middle on a bunch of strange stuff that makes cool music."
You'll be able to judge for yourself when Save Rock and Roll arrives on stores on April 16.
Copyright 2013 ABC News Radio