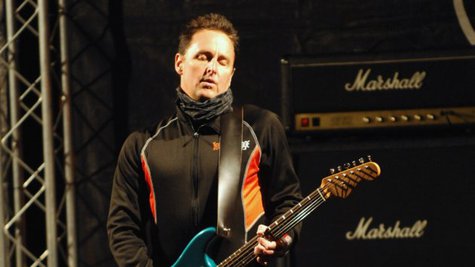 Pearl Jam guitarist Mike McCready has revealed to Rolling Stone that he expects fans will get their hands on the band's follow-up to 2009's Backspacer sometime "this year, for sure."
"[The band's] working on demos right now and we're going to be recording soon," he tells the magazine. "We have seven songs that are relatively completed. But then we have an additional 15 ready to go aside from any that [frontman] Eddie [ Vedder ] brings in, so we'll weed through those."
McCready adds that the band will be exploring some new creative avenues on the upcoming release. "It's kind of a logical extension of what Backspacer was," he explains. "But I think there's a little bit more experimental stuff going on. There's a Pink Floyd vibe to some of it, there's a punk rock edge to other stuff."
Copyright 2013 ABC News Radio