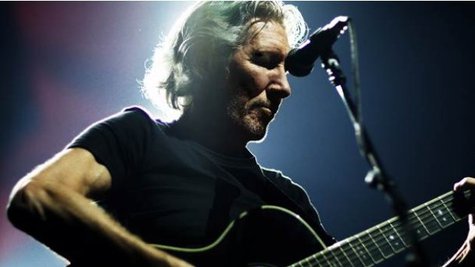 Roger Waters , Van Halen and Dave Matthews Band are among the musicians that hauled in the most cold hard cash in the past 12 months, according to Billboard .
Billboard tallied the annual earnings of music's top names -- including tour revenue, digital music sales, streaming and subscription revenue -- and found that artists normally earn the most money from playing live. That's why Waters scored the #3 spot on the list for raking in $21,160,131.06, with over 93% of the year's revenue coming from his recent The Wall Live Tour.
Van Halen took the #4 slot on the tally for ringing up $20,184,709.91, with about 84% of the cash coming from their tour in support of A Different Kind of Truth, the group's first studio effort featuring original frontman David Lee Roth since 1984.
Meanwhile, Dave Matthews Band got the #6 spot on the list for taking in $18,903,334.14, which is mostly due to their recent tour in support of their eighth studio album, Away from the World . Coldplay made the top 10 as well, securing the #9 slot for making $17,300,144.34, thanks to the massive world tour they launched in support of their Mylo Xyloto album.
Other rock acts finishing further down on the list included Nickelback (#17, $11,121,419.71), Red Hot Chili Peppers (#25, $9,477,807.56), Rush (#28, $8,719,834.30), Phish (#31, $7,382,514.39), The Black Keys (#32, $7,358,679.41) and Mumford & Sons (#39, $6,168,737.62).
Copyright 2013 ABC News Radio