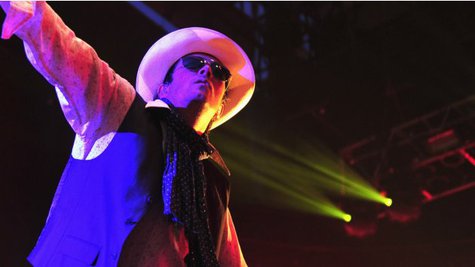 Stone Temple Pilots needs a new lead singer. The band released a one-sentence statement Tuesday morning, saying that they have "officially terminated" founding member Scott Weiland as their frontman. A replacement for Weiland has yet to be announced.
The announcement comes just two weeks after Weiland scheduled a number of solo tour dates where he would be performing STP's first two albums, 1992's Core and 1994's Purple , with his new solo band, The Wildabouts .
While STP's future is uncertain, Weiland has said that he plans to release a solo album with The Wildabouts sometime in the near future.
If you're keeping score, it was five years ago that Weiland left Velvet Revolver under less than amiable circumstances.
Copyright 2013 ABC News Radio