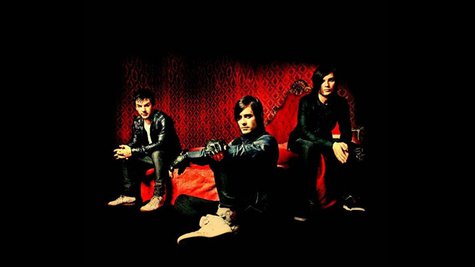 On Friday morning, the countdown literally begins for the launch of the new 30 Seconds to Mars single, "Up in the Air."

At 10:10 a.m. ET, the first copy of "Up in the Air" will be among the 1,200 pounds of cargo and scientific experiments being sent from Cape Canaveral in Florida to the International Space Station. Band members Jared Leto , Shannon Leto and Tomo Milicevic are expected to be in the Sunshine State to watch the launch of the Space Exploration Technologies cargo capsule containing their song, according to Rolling Stone .
Fans on Earth must wait until March 18 for their first taste of the tune. That day, 30 Seconds to Mars will premiere the song and do a live online interview with astronaut Tom Marshburn , who's aboard the space station. Look for more information about the chat soon on the band's website, ThirtySecondsToMars.com .
The digital release of "Up in the Air," the first single from the upcoming fourth studio album by 30 Seconds to Mars, is set for March 19.
Copyright 2013 ABC News Radio