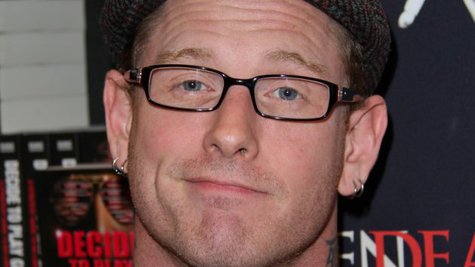 Producers of the South by Southwest festival have revealed that Stone Sour / Slipknot frontman Corey Taylor will be speaking at an event during the fest, which runs March 12-17 in Austin, Texas.
Titled "What the Hell Was That?! Corey Taylor & the Art of Making Mistakes," Taylor's discussion will focus on his personal experiences as "a band member, best-selling author, Grammy winner and Oxford University speaker." It will take place on March 15 at 2 p.m. in Ballroom E of the Austin Convention Center.
In addition, the singer will sign copies of his book, Seven Deadly Sins: Settling the Argument Between Born Bad and Damaged Good , at the South by Book Store immediately following his talk.
Copyright 2013 ABC News Radio