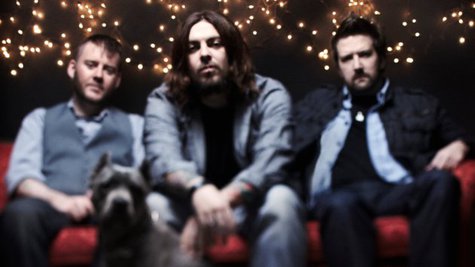 Just in case you may have forgotten that Seether has a new album headed our way, they've just released a brief video teaser which features a snippet of a song from it. The 15-second clip focuses on a speaker while one of the new songs plays.
While a title and firm release date for the band's sixth studio album has yet to be revealed, Seether recently announced via Twitter that the record is "scheduled for release later this year."
Seether's previous album, 2011's Holding Onto Strings Better Left to Fray , debuted at #2 on the Billboard 200 albums chart, selling 61,000 copies its first week out, according to Nielsen SoundScan.
Copyright 2013 ABC News Radio