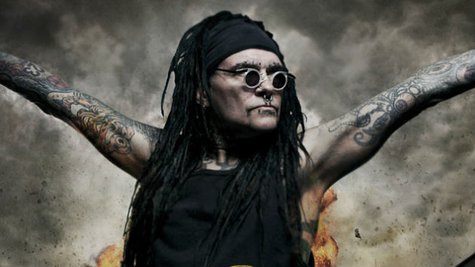 It appears that Al Jourgensen isn't a fan of Limp Bizkit singer Fred Durst . The Ministry frontman says that he once played a nasty trick on Durst when he asked Jourgensen for advice on how he could improve his singing.
"I got him naked and in a cowboy hat [in a recording studio]!," Jourgensen tells Rolling Stone . After explaining to Durst that wearing a cowboy hat might improve his performance, Jourgensen recommended that Durst get naked, claiming that it was his secret to making great music.
"I was just bullsh**ting him," he notes. "So he goes out and [sings naked], and is thoroughly embarrassed…and then he just left. I got paid to just humiliate him for three songs. It was awesome." The story is included in Jourgensen's new autobiography, Ministry: The Lost Gospels According to Al Jourgensen , which hits stores this week.
In other Ministry news, the band will release its final studio album, From Beer to Eternity , on September 6.
Copyright 2013 ABC News Radio