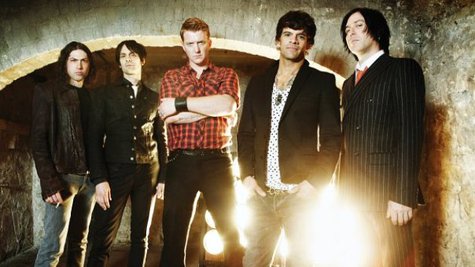 Queens of the Stone Age has tapped former Saturday Night Live star Fred Armisen to help them sell the group's newest product: an 8GB USB flash drive/bottle opener.
The band has just unveiled an infomercial for the flash drive , starring Armisen as Ricky Chism, the long-haired spokesman of the QOTSA's Do Stuff Corporation. In the five-minute clip, Chism declares that CDs are outdated technology and that the best way to store and access music is through a USB flash drive. Chism goes on to reveal that QOTSA's branded flash drive features a copy of the group's latest album, …Like Clockwork , along with high-resolution photos, original artwork, music videos and lyric sheets. As a special added feature, the flash drive has a bottle opener on the end of it.
The QOTSA flash drive/bottle opener will run you $29.99, and for a limited time, the group is offering a special where you can get two drives for the price of one. Visit Your-Usb.com for more information.
Copyright 2013 ABC News Radio