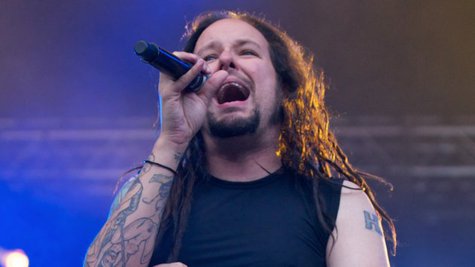 Frontman Jonathan Davis has revealed that Korn 's upcoming album, The Paradigm Shift , was written while getting off anti-depressant medication, a process that kept him a hazy state of mind.
"The whole writing process I was on autopilot," he tells Rolling Stone . "It was stream-of-consciousness -- so many songs I don't know what the f**k I'm talking about. I didn't really have to try to write, it just came out."
Davis adds that he decided to stop taking the medicine and go to rehab after a visit with his physician. "I detoxed off that medication -- it was an anti-depressant, the anxiety and stuff," he explains. "I'd been on it for three years and the doctor told me you gotta get off this, it's bad for you."
The Paradigm Shift is expected to arrive at all the usual outlets on October 1. The forthcoming release marks the return of guitarist Brian "Head" Welch , who quit the band in 2005.
Copyright 2013 ABC News Radio