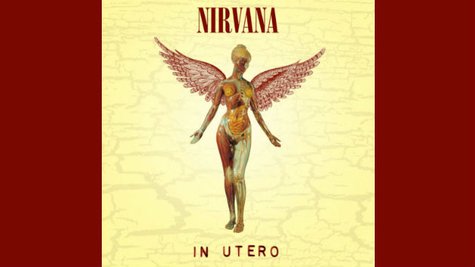 Two years ago, Nirvana released some deluxe packages to celebrate the 20th anniversary of the release of their iconic 1991 album, Nevermind . Now, the group has announced that they will be putting out a 20th anniversary deluxe edition of their third and final studio album, In Utero .
The good news came in the form of an obscure promotional TV spot for In Utero that ran back in 1993, which was posted on the band's YouTube channel on Wednesday. The 31-second clip features late frontman Kurt Cobain , bassist Krist Novoselic and drummer Dave Grohl as expectant mothers getting advice on delivering their babies from comedian Bobcat Goldthwait .
While the group has yet to reveal a firm release date for the package, a graphic at the end of the video says that it's expected to arrive in stores in September.
Copyright 2013 ABC News Radio